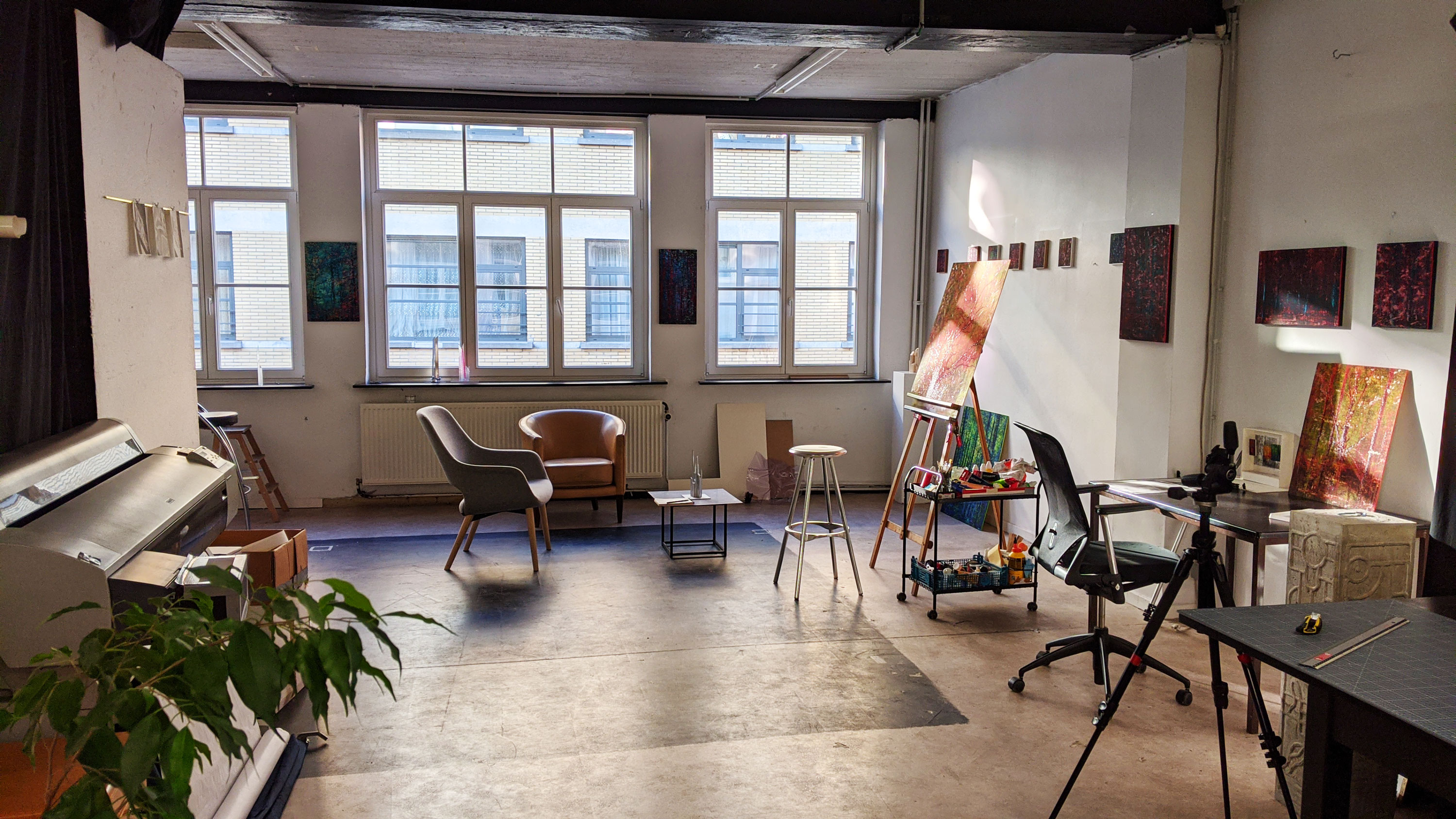 Studio view
(--> English)

"Martin Coiffier brouille les pistes jusqu'à l'envers du décor. Son processus de création s'efface devant la sensation de traverser le miroir, d'entrer dans un monde coexistant avec le réel tout en l'enrichissant. Entre photographie et peinture, et au-delà même, ses « tableaux » échappent à toute étiquette formelle, s'inspirent du romantisme pictural et de la scénographie théâtrale. Son travail créé l'illusion, décompose et recompose un décor aussi vrai que nature à partir de centaines d'éléments photographiés, proposant une réflexion sur l'expression des sentiments par le paysage, comme autant de fragments d'existence qui montrent la tourmente intérieure."

Virginie Jux, art critic, ABMag


Né à Paris, Martin Coiffier grandit en France puis en Espagne. Après des études de cinéma, il travaille sur des longs-métrages en Espagne et en Amérique Centrale, met en scène et produit des courts-métrages, écrit des scénarios pour le cinéma et découvre la mise en scène au théâtre.
Les paysages qu'il découvre au fil des repérages et des tournages, ainsi que ses travaux de mise en scène dans le cinéma et le théâtre, sont décisifs dans son approche de la photographie qui reste son mode d'expression artistique principal, et qui tient plus de la composition picturale que de la photographie traditionnelle.
L'étude de photographes tels que Jeff Wall ou Gregory Crewdson, de la peinture romantique – notamment les œuvres de Caspar David Friedrich, Philip James de Loutherbourg ou encore Thomas Cole - a été un vecteur pour cristalliser son style qu'il exerce et expose depuis plusieurs années.

Le jeu entre le réalisme provoqué par la technique photographique et le côté fictionnel de la recomposition d'éléments naturels plus propre au cinéma ou la peinture, est au centre de sa démarche. C'est une réflexion sur la façon dont on perçoit puis retranscrit la réalité. Que ce soit à travers le simple regard et son souvenir, ou à travers les mediums visuels de l'art.
Ceci mène Martin Coiffier à jouer sur des aller-retour avec les apparences : selon qu'elles sont observées à distance ou de près, ses compositions évoquent des peintures ou des photographies, elles sont réalistes, mais fictionnelles.

Martin est résident permanent à la Brussels Art Factory.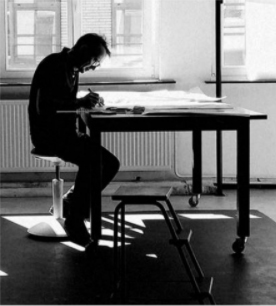 Studioview - 2020




Anglais
"Martin Coiffier's scenes subtly invite us to look beyond appearances. His creative process fades into the background as you are sucked in behind the looking glass and lured into a parallel world which coexists with reality and enhances it. Somewhere between photography and painting but transcending them both, his 'works' don't fit into conventional categories, inspired as they are by pictorial romanticism and theatre ( scenography)(sets). His work creates an illusion, decomposing and recomposing a vivid natural setting from hundreds of photographed elements, reflecting on the power of landscapes to express emotion, like fragments of existence revealing our inner turmoil."

Virginie Jux, art critic, ABMag
Born in Paris, Martin Coiffier grew up in France and then Spain, which later became his second country of origin. After completing his film studies, he worked on feature films in Spain and Central America, produced and directed short films, wrote screenplays for cinema and later discovered theatre direction. These disciplines came to complement his own imagery and imagination forged from a very early age, in the presence of his filmmaker father and painter mother.

He has drawn inspiration from landscapes discovered while on location or filming, as well as production work in both film and theatre. These have been instrumental in shaping his approach to photography, which remains his main mode of artistic expression and which owes more to the art of pictorial composition than traditional photography. The study of photographers such as Jeff Wall or Gregory Crewdson, as well as the Romantic painters –Caspar David Friedrich, Thomas Cole, Philip James de Loutherbourg – have helped mold the style in which he has been working and exhibiting for several years .

Central to his approach is the interplay of realism intrinsic to photography and the fictional rearranging of natural elements more akin to cinema or painting. It is a reflection on how we perceive and transcribe reality. A simple look and recollection, or by using the medium of visual art. This is what inspires Martin Coiffier to play on the movement between appearances : whether observed from afar or close up, his compositions evoke paintings or photographs ; they are realistic but also fictional.

Martin is permanent resident at Brussels Art Factory.

Please do not use any photography without permission
All content © Martin Coiffier - 2021