THE POSSIBLE OF THE IMPOSSIBLE
Photographic tableaux
Pigment prints on Fine Art Paper, mounted on aluminium Solid coated wood frame. Limited editions
2017-2020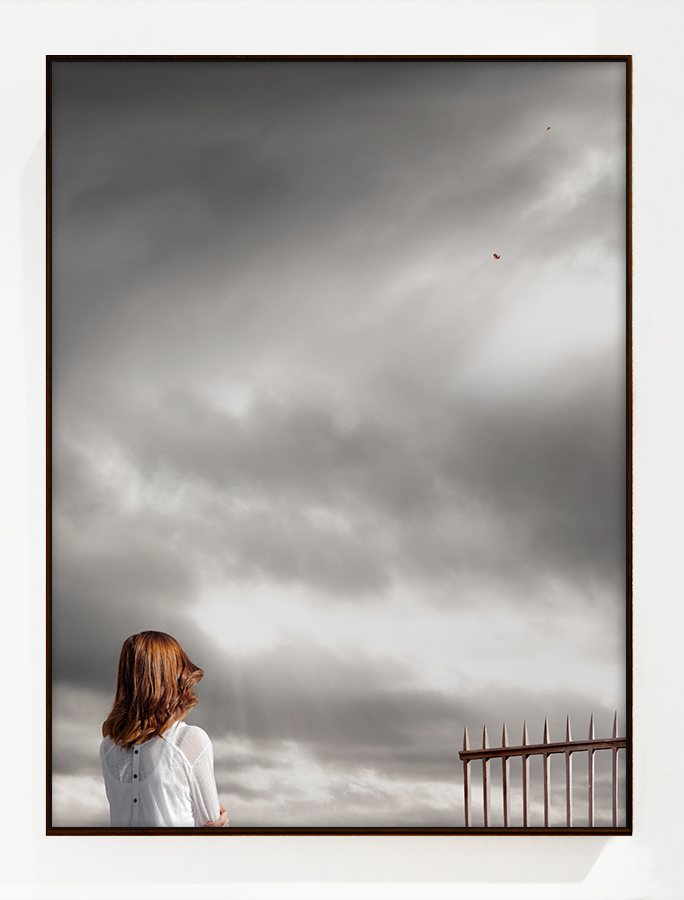 "Jeune femme face aux nuages", 2017
Pigment print on Baryta
Ed. 8+2 EP, 60x80cm
"The house without a house", 2020
Pigment print on Baryta
Ed. 8+2 EP, 60x80cm
I was inspired by Magritte and Chirico early paintings. I'm not sure of what they were looking for. What was their final Quest, their main goal ?
Did they actually look for something concrete ?
Do I have to ?
I guess in this particular case, I want to talk about the path we all have to find, to reach our dream(s).
Or more precisely, to reach a reality that suits us.
To leave the one that hurts us so much.

This series, is about the path that connects the possible and the impossible...
Of being happy. Fulfilled.
The possible of the impossible.